About Us
About Yamashina Institute for Ornithology
Yamashina Institute for Ornithology
Yamashina Institute for Ornithology consists of the Division of Natural History, Division of Avian Conservation (Bird Migration Research Center) and the Administration Bureau. The institute's collection now includes 69,000 specimens and 39,000 library collection. The institute, as a base for ornithology, conducts fundamental studies and research, as well as bird banding commissioned by the Ministry of the Environment. Furthermore, the institute promotes public awareness on ornithology by publishing academic journals featuring research articles and newsletters introducing research activities in an easy-to-understand format.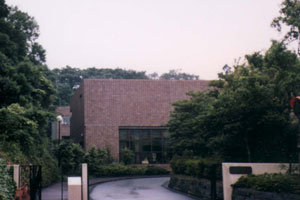 History
The predecessor of Yamashina Institute for Ornithology is the laboratory museum privately built by Dr. Yamashina Yoshimaro within his residence in present-day Shibuya-ku, Tokyo in 1932. The Yamashina Institute for Ornithology was established as an official foundation in 1942 upon authorization from the Ministry of Education.
Despite the Yamashina residence was destroyed by air-raid during the World War II, the Yamashina Institute for Ornithology remained, and its takeover was prevented by an American officer who had an understanding for academics. Various academic institutions, such as the Society of Systematic Zoology, the Biogeographical Society and the Wild Bird Society of Japan, gathered in a small building, and the institute started afresh.
The Yamashina Institute for Ornithology delivered numerous achievements before and after the war, however, due to various problems such as the aging of buildings, space limitation, increasing staff members and the overstrained financial situation, the institute sold the land in Nampeidai in Shibuya-ku, Tokyo and moved to Konoyama, Abiko City in Chiba prefecture in 1984. His Imperial Highness Prince Aya (now His Imperial Highness Crown Prince Akishino) became the President of the institute in 1986.